What is more refreshing, bright and delicious than lemon curd? Pretty much nothing! Which is why I created the prefect homemade lemon curd recipe. So I used to think canning lemon curd was so hard and that it was tedious to make and probably required a lot of special equipment but the truth is, it's not. IT IS SO SIMPLE and yet SO impressive! This lemon curd is so citrusy, tart, and sweet. The smell of lemon curd cooking on the stove screams Spring and I can't wait.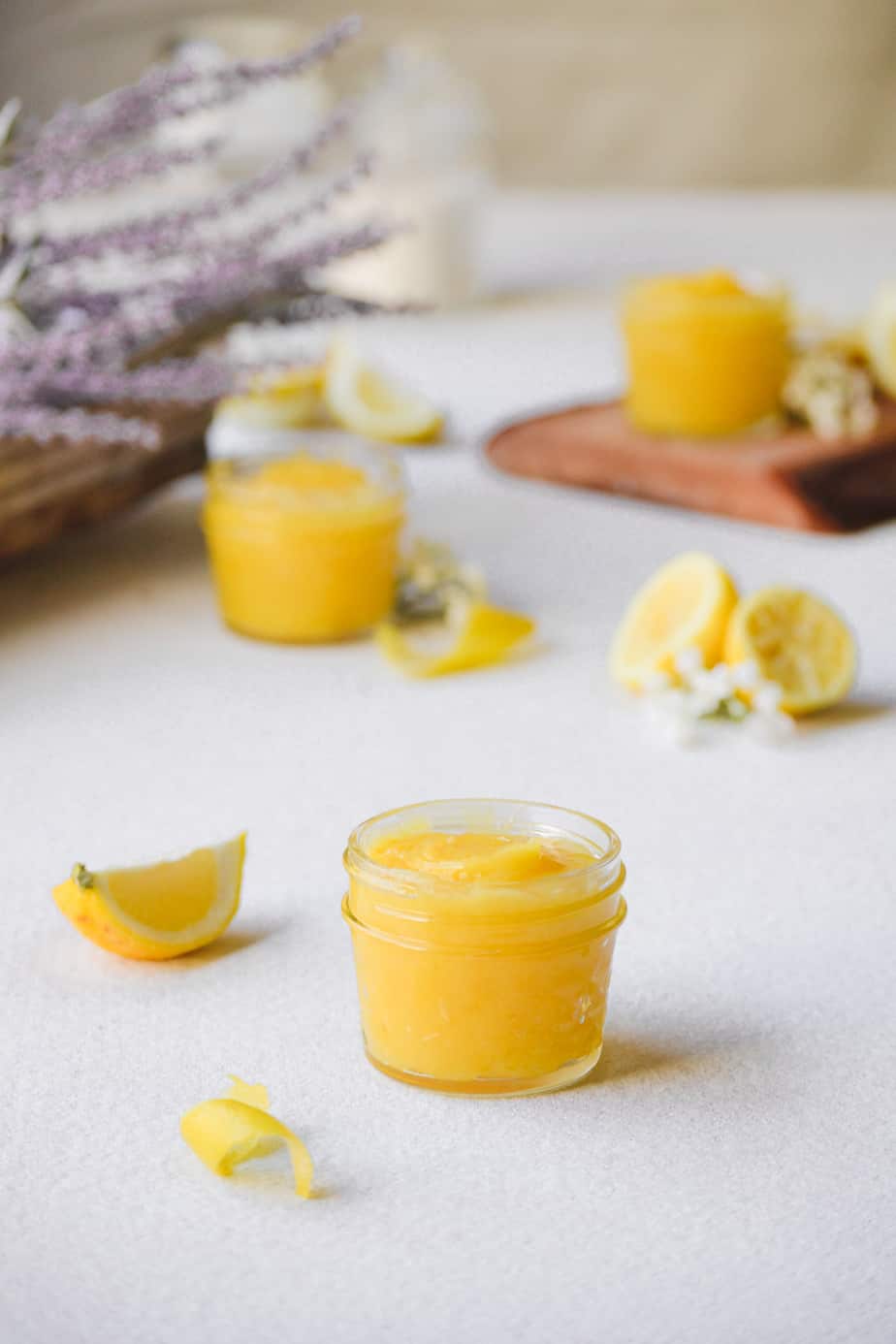 So I don't know about you but I was that weird kid who would suck on lemons when everyone else was sucking on candy. And I am still obsessed with lemon. The more tart, the better! I put lemon in almost everything I bake so of course I LOVE this lemon curd recipe. It is so sour and tart but still sweet!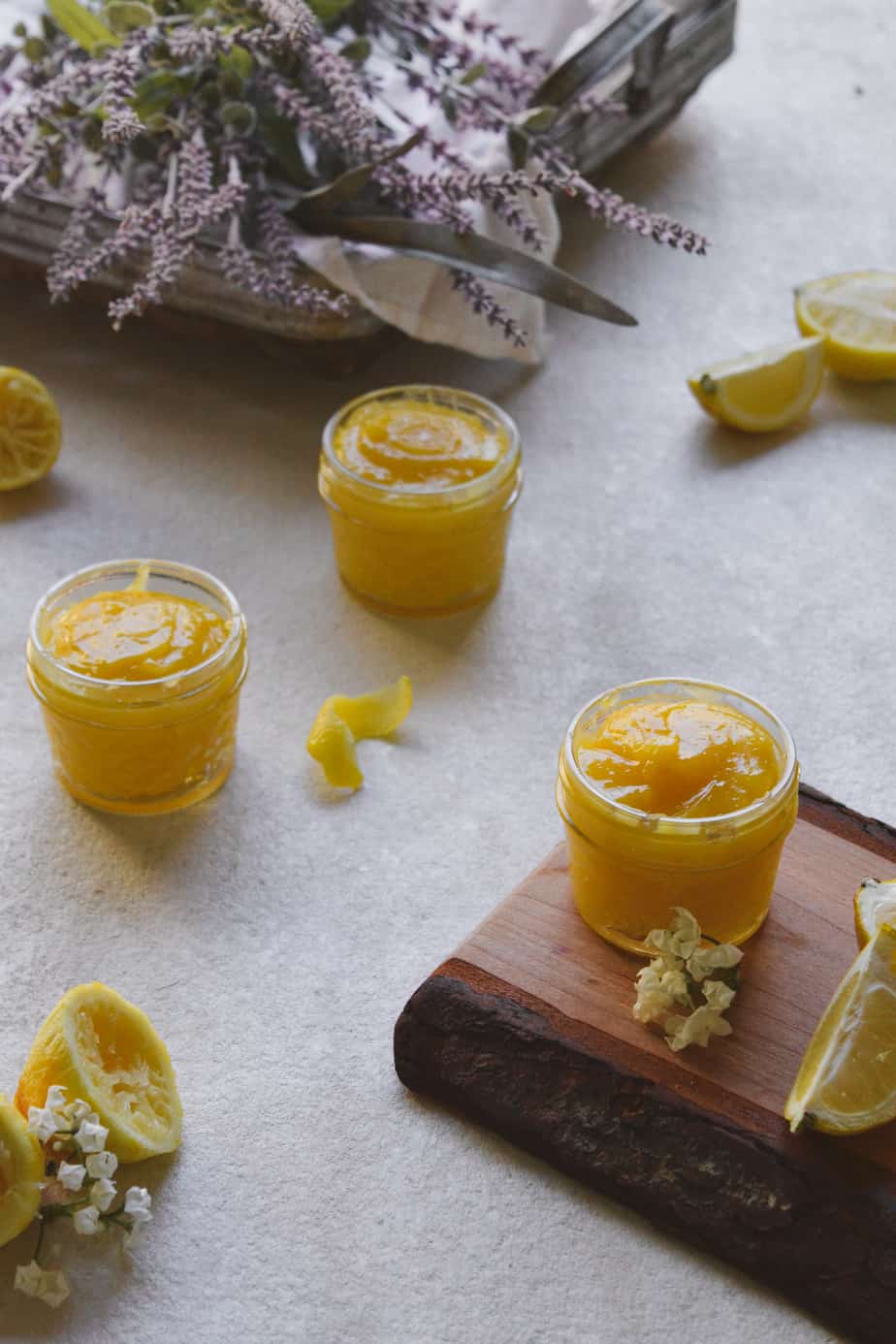 WHAT TO USE LEMON CURD FOR?
So lemon curd is more versatile than you may think. You can simply spread it on some scones or muffins or you can add it into other things like ice cream, swirl it into cheesecake, make a fruit tart or some lemon bars. Honestly once you have it in the fridge, you will find a million ways to use it!
HOMEMADE CURD VS. STORE BOUGHT CURD
So once I started making my own curd I will never go back to store bought. Those store bought curds are not only hard to find but they are nowhere near as fresh and juicy and are packed with high fructose corn syrup and food coloring. YUCK!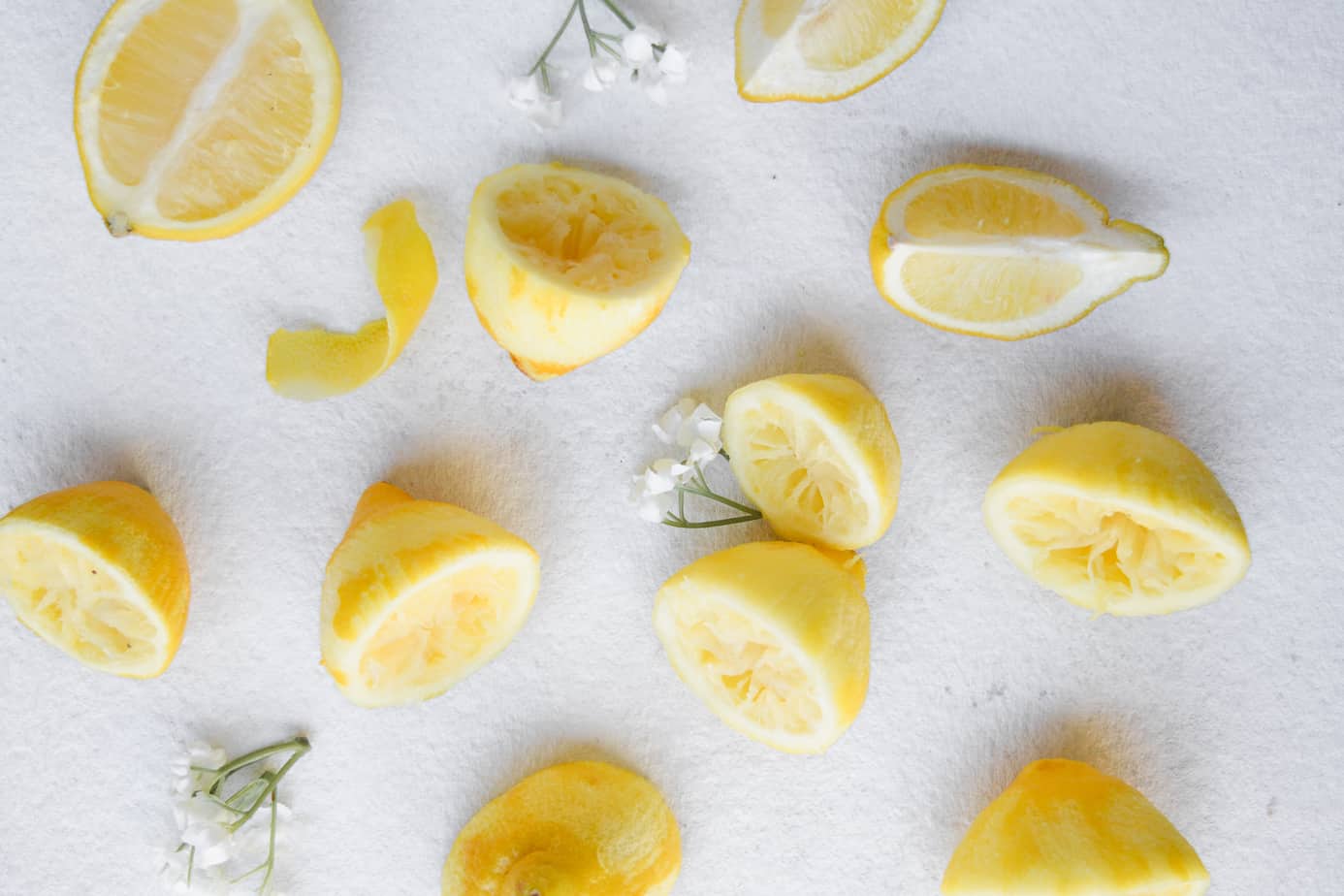 WHAT IS CURD?
Curd basically consists of a fruit juice, eggs, sugar and butter which are cooked low and slow over the stove and then chilled. It is thick and smooth and basically just fruity deliciousness! The difference between jam and curd is that curd only uses the juice from the fruit and not the whole fruit. Although lemon is the most common type of fruit curd you can actually swap out the lemon juice for any other fruit juice of your choice for a different flavor curd!
CANNING LEMON CURD
So canning lemon curd is the process of putting the curd in glass mason jars and sealing them so that they last longer and are preserved! To do so, you need mason jars because these lids can be vacuumed sealed. First you start by placing jars in a large pot and cover with water, bring to a simmer and put the lids in a separate pot of hot water. Take the jars out of the hot water and drain them. Ladle your still warm curd into your still hot jars. Screw on lid and place jars back into the water bringing the water to a boil for about 10 minutes. Take the jars out and let them rest and cool. This curd should now last a year stored at room temperature.
Lastly, if you try out this recipe, be sure to leave a comment/rating on how they turned out. I love hearing from you guys and will try my best to reply to every comment! And don't forget to tag me on Instagram!
Lemon Curd
Ingredients
4

egg yolks

1

cup

sugar

zest from 3 lemons

½

cup

fresh lemon juice (about 4-5 lemons)

10

tablespoon

salted butter
Instructions
In a food processor, pulse your sugar and lemon zest.

In a bowl whisk together your eggs, sugar and juice.

In a sauce pan melt your butter. Add your egg mixture and whisk continuously on low until the mixture is thick, pale, and bubbly (about 15 minutes).

Remove from heat and strain your mixture to make sure you get the smoothest curd.

Place curd in a bowl and place a piece of plastic wrap on top to prevent a skin from forming.

Chill curd in fridge for 1-2 hours. Serve cold.