Molasses Spice Cookies... It's that time of the year again when everything is gingerbread flavored and I am all about it! These are one of my favorite cookies during the holidays. I feel like there are two types of people in the world: people who LOVE gingerbread and people who HATE gingerbread. I'm definitely one who LOVES gingerbread. But for those of you who don't, this molasses spice cookies recipe is going to make you change your mind.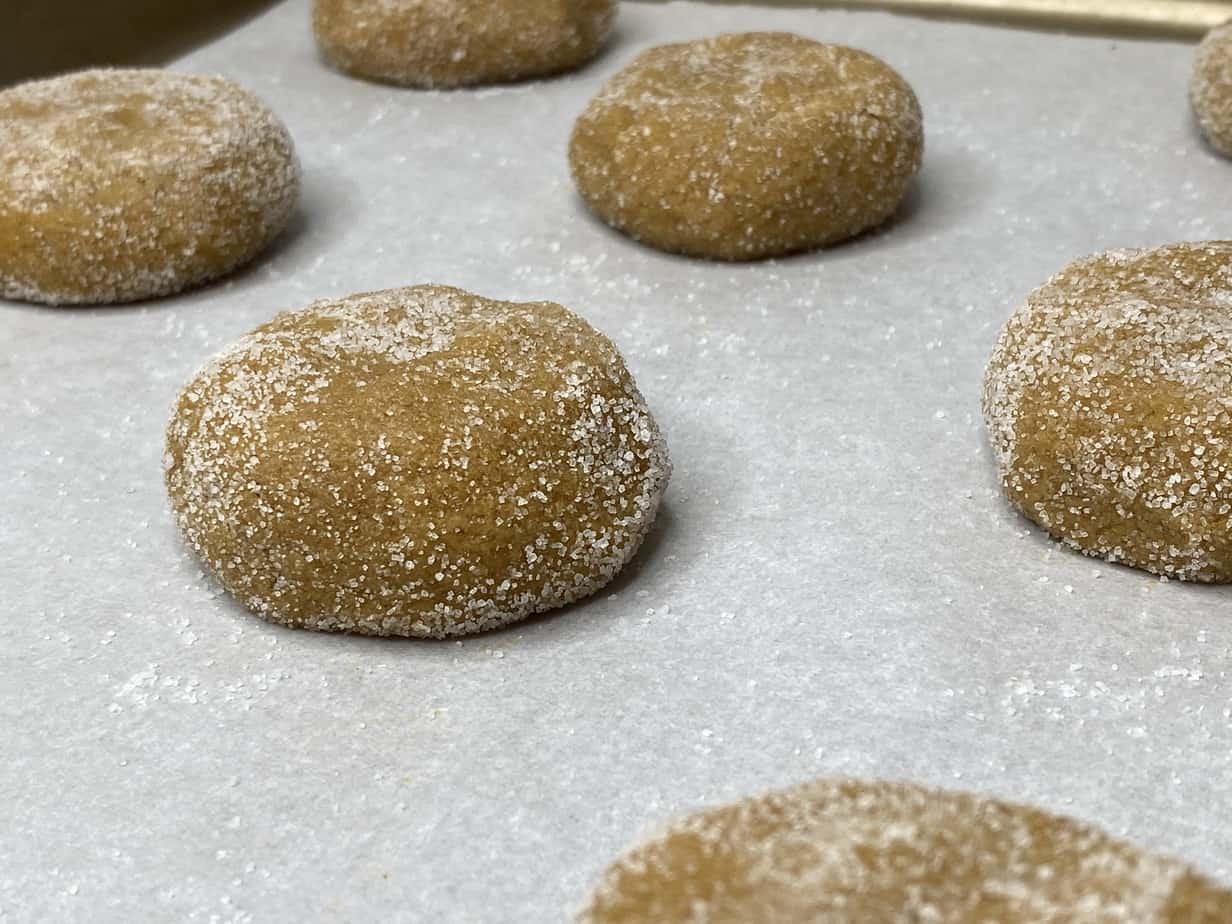 This is one of my first cookies I make every year for the holiday season. They are not going to be like your typical gingerbread cookies. These are soft and chewy, with a sugar cookie like texture and a gooey, chewy center and crisp edges! Since I love gingerbread so much, my ginger chew cookies are going to be a little on the spicier side. In my opinion the more spice, the better!! That means EXTRA cinnamon, EXTRA ginger, EXTRA nutmeg, EXTRA clove. This creates a full bodied, spicy gingerbread flavor.
My husband and I differ when it comes to the gingerbread controversy: I can't get enough and he is not a fan. That is why I developed this recipe. I was determined to change his mind. I think the main reason most people dislike gingerbread is because of the hard texture or they are just not a fan of the spices. That is why I made these cookies soft and chewy rather than hard. As for the spice, I made sure this recipe balanced out the spice nicely by using lots of orange zest and juice plus a little extra sugar! So whatever side of the controversy you are on, I promise you will love these cookies.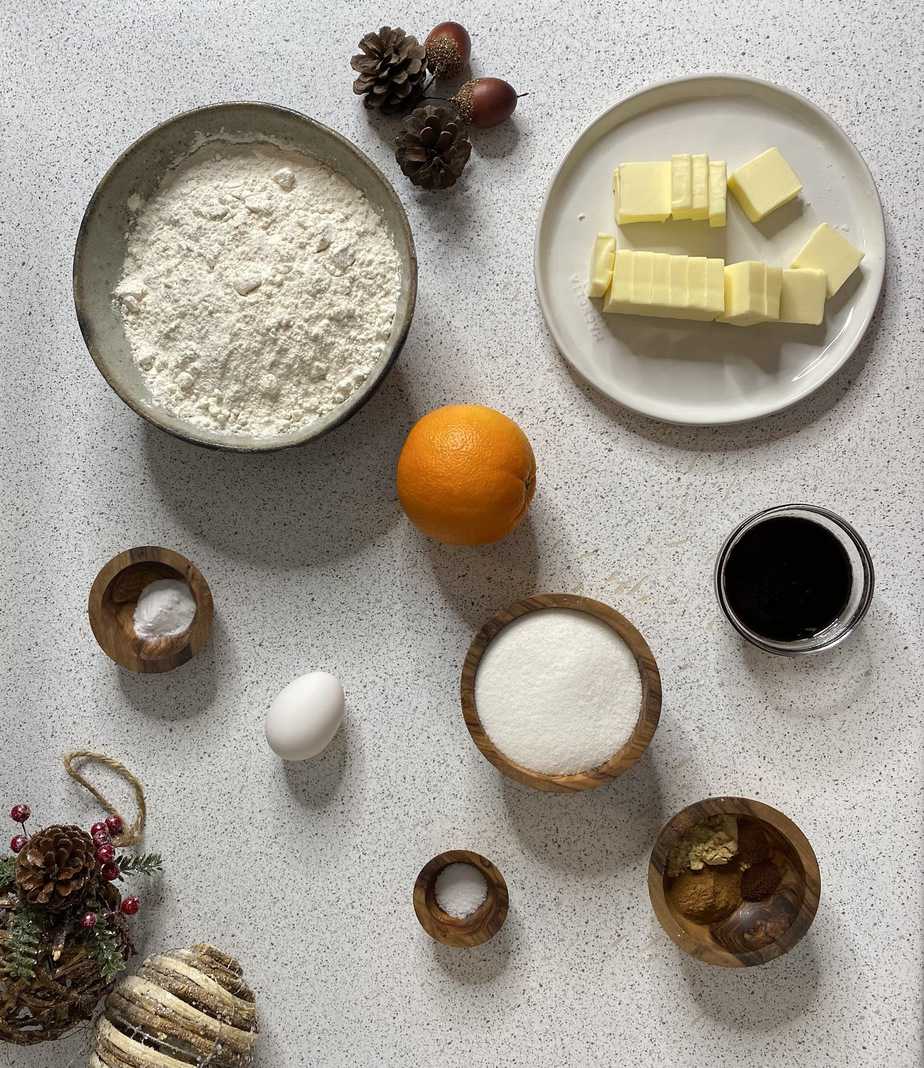 I love to use salted butter in this cookie recipe and in most of my recipes! I am a strong believer that a little extra salt is what makes people go "mmmm what is that?". It balances your sweet cookies out perfectly!
The undertone of orange in these cookies is what makes them stand out. All that spice is delicious, but can be a little much if it isn't balanced out with the citrusy notes of orange. This is a key ingredient so don't forget it!
One of the most important steps to making molasses spice cookies is to chill your dough before you roll your balls out and right before you put them in the oven. The reason you chill it twice is because if you don't, the dough is too sticky and will stick all over your hands when you roll it out. The second chill is because you will warm the dough up when handling it and you really want your dough to be chilled completely before you bake them. If it's not chilled enough, your dough may spread too thin in the oven and you will have one big cookie cake!
Rolling each ball of dough in sugar just provides a little extra crispy chew to the outside of your cookie. If you would like you can make a cinnamon sugar mixture (like a snickerdoodle) and roll your balls in that too! But since these cookies already have SO much cinnamon in them I didn't bother.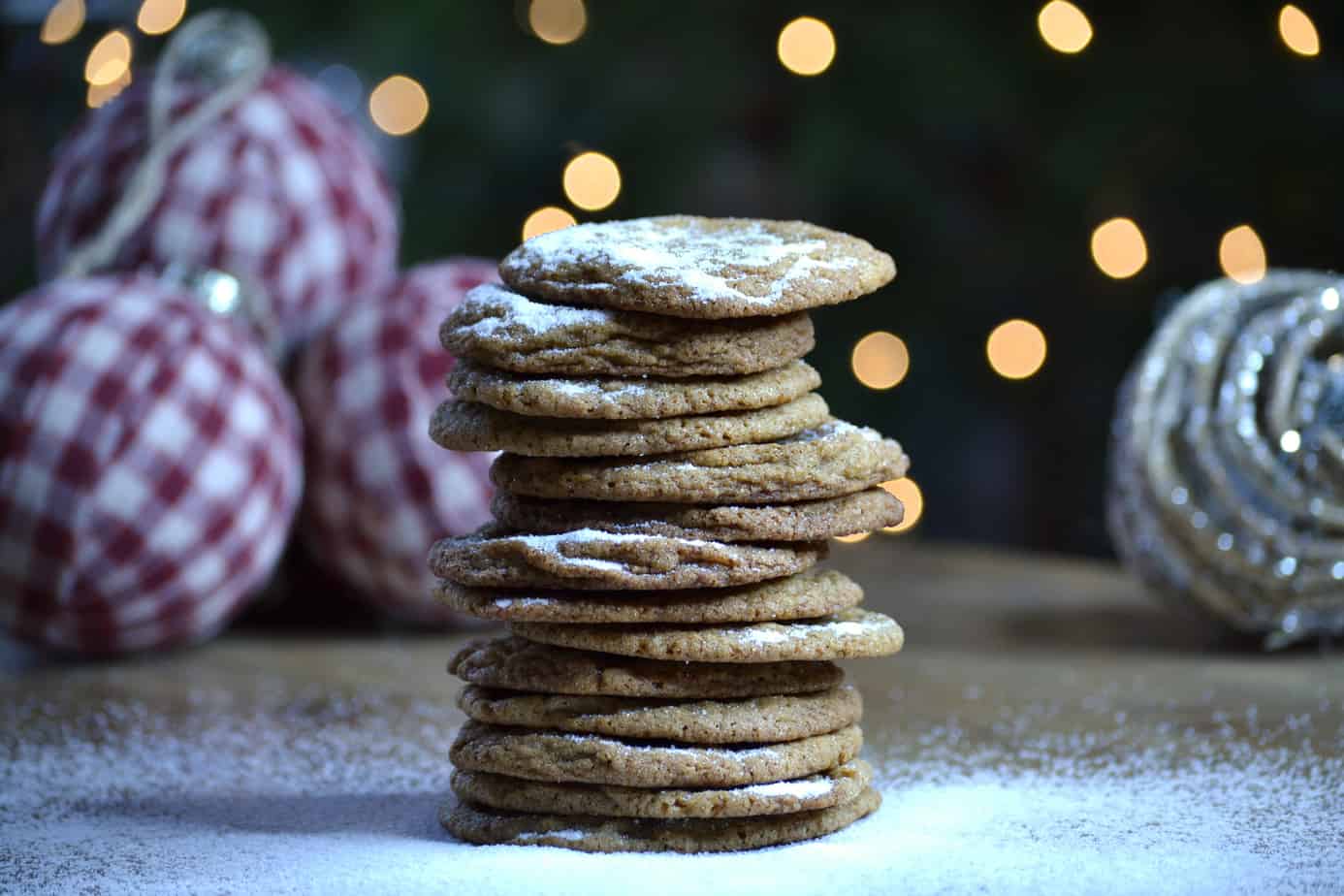 As soon as these come out of the oven, serve and eat them warm and enjoy each bite. They are chewy, soft, warm, spicy and citrusy. All the requirements for a perfect Christmas cookie.
Lastly, if you try out this Molasses Spice Cookies recipe, be sure to leave a comment/rating on how they turned out. I love hearing from you guys and will try my best to reply to every comment! And don't forget to tag me on Instagram!
Print Recipe
Molasses Spice Cookies
Ingredients
2 ¼

cup

flour

1 ¼

cup

sugar

¾

cup

salted butter

¼

cup

molasses

1

egg

1

teaspoon

baking soda

¼

teaspoon

salt

1

tablespoon

ground ginger

2

teaspoon

cinnamon

¼

teaspoon

clove

¼

teaspoon

nutmeg

zest of 1 orange

1

tablespoon

orange juice
Instructions
In a large bowl mix together softened butter and 1 cup of sugar. Set aside the remaining ¼ cup of sugar.

Once combined, add the egg, molasses, orange zest, and orange juice.

In a separate bowl combine the flour, ground ginger, nutmeg, clove, cinnamon, salt, and baking soda.

Slowly add your dry ingredients to your wet ingredients. Mix on a medium speed.

Place dough in the fridge for at least two hours.

Roll each cookie into a ball that is about the size of a large walnut. Then roll them in the remaining ¼ cup of sugar and lightly press them down.

Place them back in the fridge for another 30 minutes. Preheat oven to 350 degrees.

Take them right out of the fridge and put them in the oven. Bake for 12 minutes.