Get ready to celebrate America's independence in style with these delightful and hassle-free no bake 4th of July desserts!
Whether you're hosting a backyard barbecue or attending a festive gathering, the last thing on your mind should be baking and doing dishes.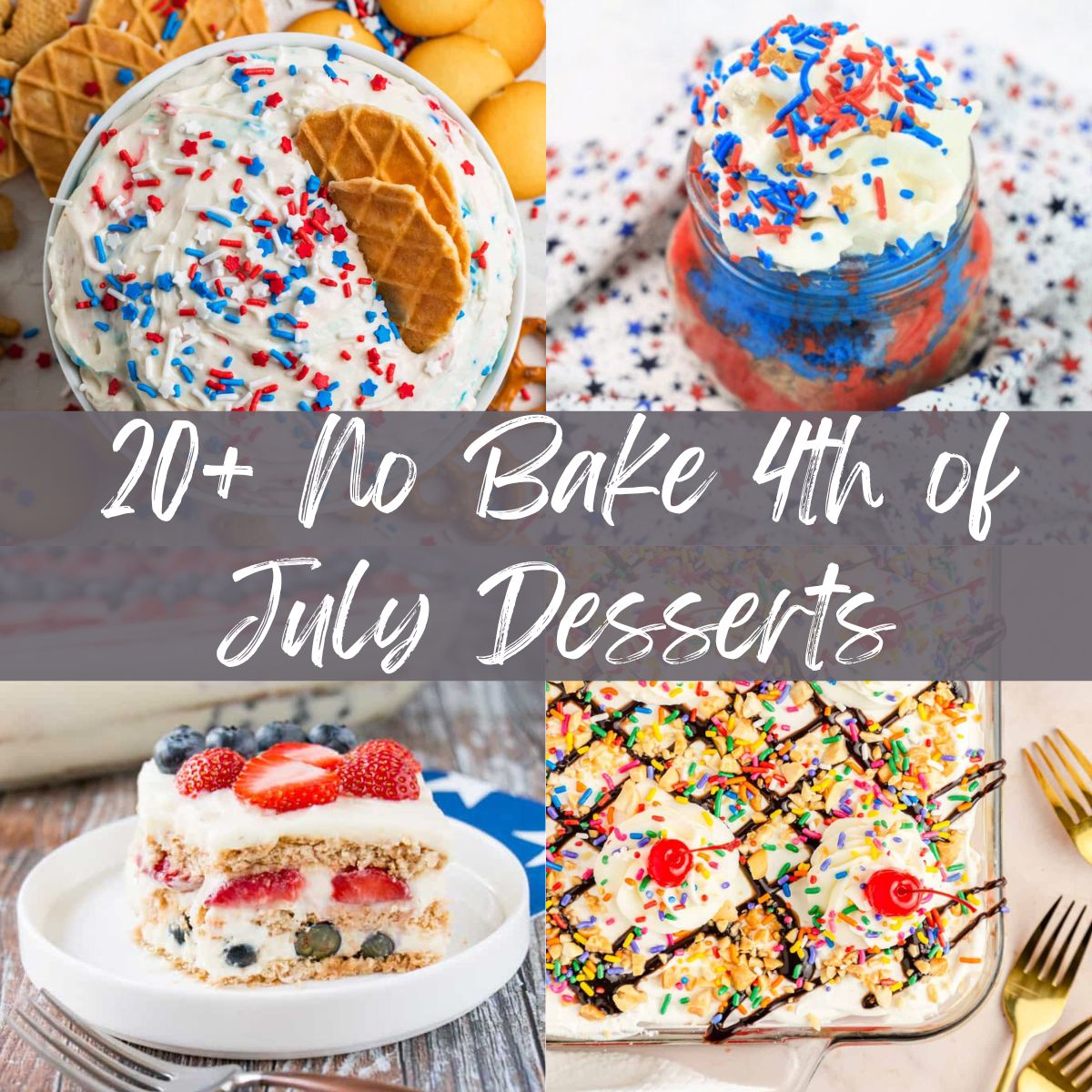 These easy no bake 4th of July recipes will satisfy your sweet tooth and impress your guests while requiring very little time and effort. From chilled pies to refreshing fruit parfaits, we've rounded up a collection of patriotic treats that require no baking, allowing you to spend more time enjoying the festivities and less time in the kitchen.
So grab your red, white, and blue decorations, and let's dive into these fuss-free desserts that will make your 4th of July celebration even more memorable!
Other Delicious Summer Desserts
If you do find yourself having a little more time this 4th of July season and are looking for easy baked summer desserts, you can try these other desserts and treats as well! My go to summer dessert tends to be a chocolate peanut butter silk pie but if you want to stick with vibrant summer colors, these strawberry cheesecake cookies are guaranteed to be a hit.
20+ July 4th Patriotic No Bake Desserts and Treats
No Bake Desserts Make Hosting 4th of July So Much Easier
No-bake desserts are the perfect way to celebrate patriotic holidays like Memorial Day, Fourth of July, and Labor Day. These easy recipes allow you to create delicious desserts without turning on the oven. From cream cheese dips and cheesecakes to fresh berry treats to layered red, white, and blue desserts, there's a no-bake option for every occasion!
Bringing Family Together During the Holidays
No-bake desserts are not only delicious but also a great way to involve the whole family in the kitchen. Kids can help with assembling individual servings or mixing ingredients in a mixing bowl. It's a fantastic activity that adds to the fun and joy of the celebrations.
Whether you're planning a backyard BBQ or a patriotic party, these no-bake Fourth of July dessert recipes are the perfect addition to your menu. They are easy to make, require minimal effort, and yield the best results. The best part is that you can enjoy these sweet treats without breaking a sweat in the kitchen.
Happy celebrations!
Thoughts? I'd love to hear them! Please leave a comment below!