There is something so special and beautiful about a homemade pie crust. Pie crust is so simple but yet so beautiful. You can get so creative in its designs that your pie can really become a work of art. I have been playing around with pie crust designs for years and here are my top four easy to moderate go-to designs that I know you can do and I know you will love!
I know I am not the only one who felt this, but there was always something about pie crust that intimidated me. I don't know what it was but I thought for sure making a homemade pie crust (and making it look pretty) was something I couldn't do or couldn't do right. I thought I didn't have the right tools and I thought for sure it was super hard and would take forever. But there is something about a fresh homemade pie that feels like nothing else. It just feels so homie, so loving, and warm. And the art of the design is so amazing! I love pie crust design so I made it my mission to learn and perfect multiple pie crust designs. And I learned that it is actually not scary at all! It is simple, fun, and honestly not that hard. I have put together 4 designs ranging from easy to moderate for you to choose from.
If you need to take a step back even further and start with a simple pie crust recipe, check out my post for Flaky Pie Crust.
FOUR DIFFERENT PIE CRUST DESIGNS
The Crimp Edge. Easy. For a 1 crust recipe.
The Crimp design is probably the most classic, most iconic design and probably the one you have seen the most often. But there is a reason this design is BEAUTIFUL in its simplicity. It really highlights the pie filling. I like to use this for pies that have a more decoratove filling such as a pecan pie (with all those lined up peacans) or a lemon meringue pie (with a beautiful pilled high and chared meringue)! This is a great design to start with because its probably the easiest and once you conquer this one, you can move on! Watch the video below to learn how to make this design.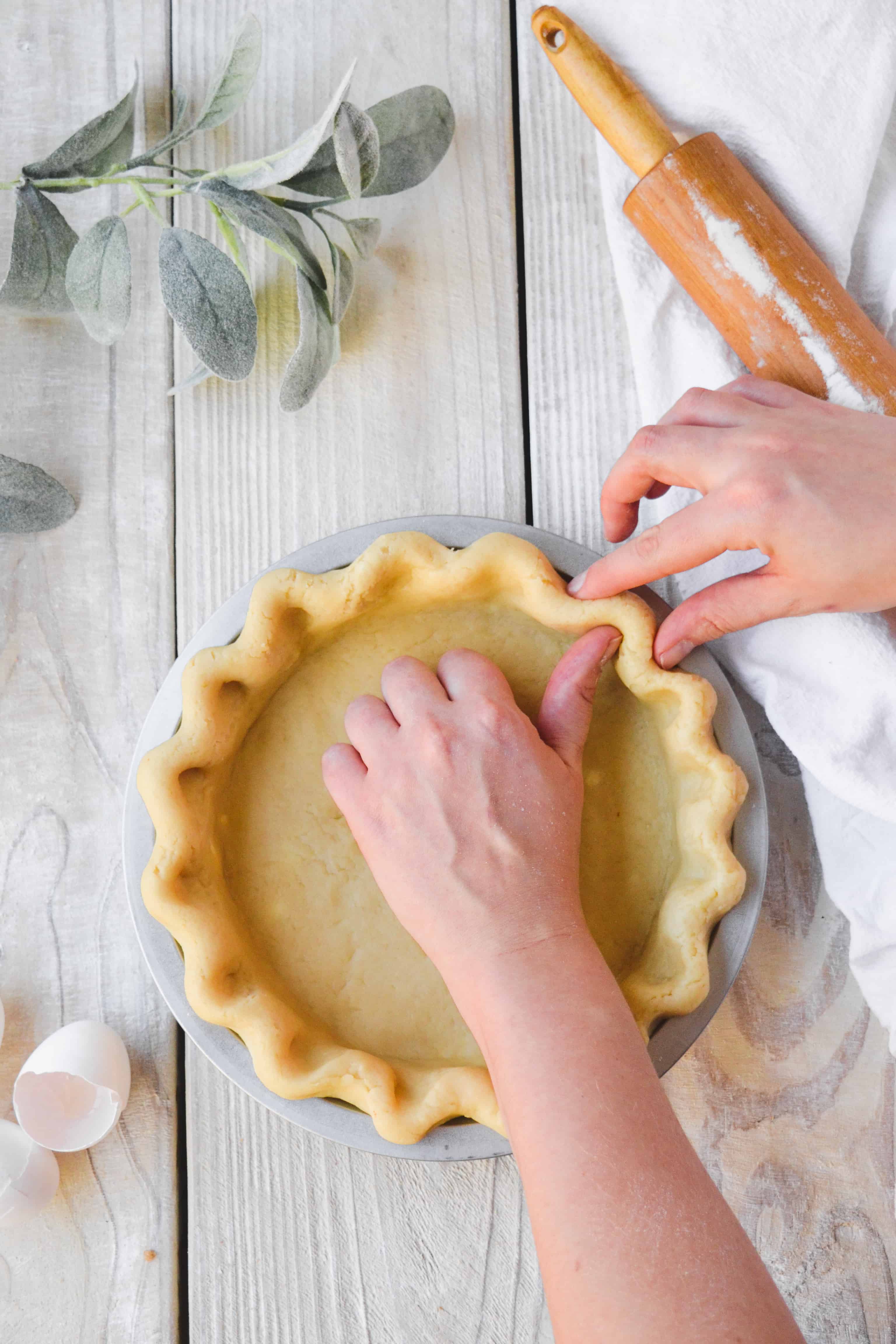 2. The Braided Edge. Moderate. For a 1 crust pie.
The Braided Edge pie crust design is probably my favorite crust design. It looks so gorgeous and it also looks a lot more impressive than it actually is. This is basically a braid that runs along the edge of your pie crust pan. This crust works great for clean simple and almost 'boring-looking' pies because it will really elevate the look of them... such as a custard pie, chocolate pie etc. But be careful: when using this crust make sure to only fill up your filling to the top of your pie pan, NOT the top of your braid or the filling will spill out. The braid is just for design; it's not sturdy enough to hold the filling. Watch the video below to learn how to make this design.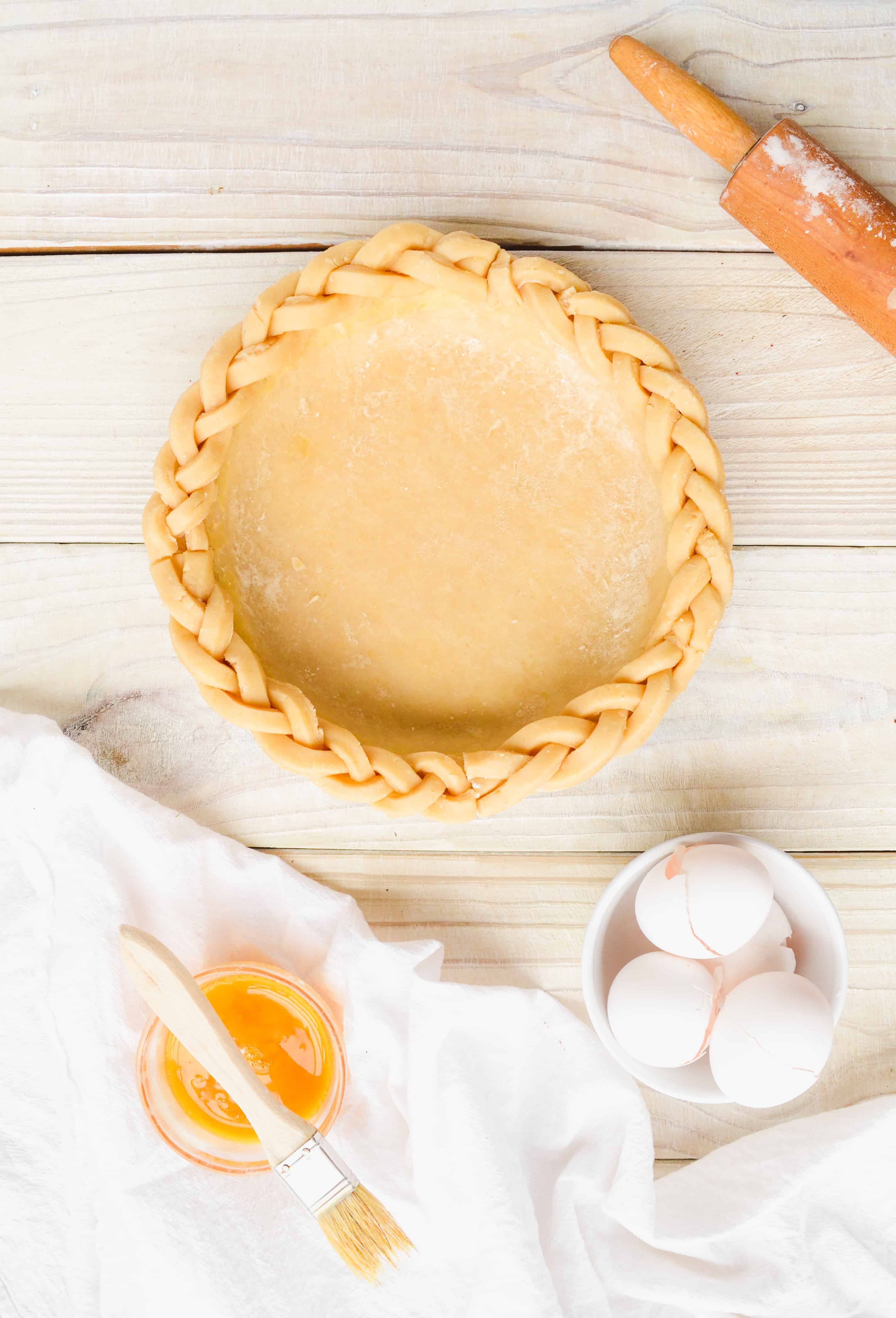 3. The Lattice Design. Moderate. For a 2 Crust Pie.
The Lattice pie crust design is such a classic and it is what people immediately envision when they think of pie. Nothing feels more like "home" and "love" than this pie design. The key is to use a ruler to measure out your 8 strips so they are all even and your pie looks uniform. The top pie crust can also be left a little thicker than your bottom crust so when you bend your strips they do not crack. This is a great design to use on a pie that is literally piling over the edge like a piled high apple pie or blueberry pie. Watch the video below to learn how to make this design.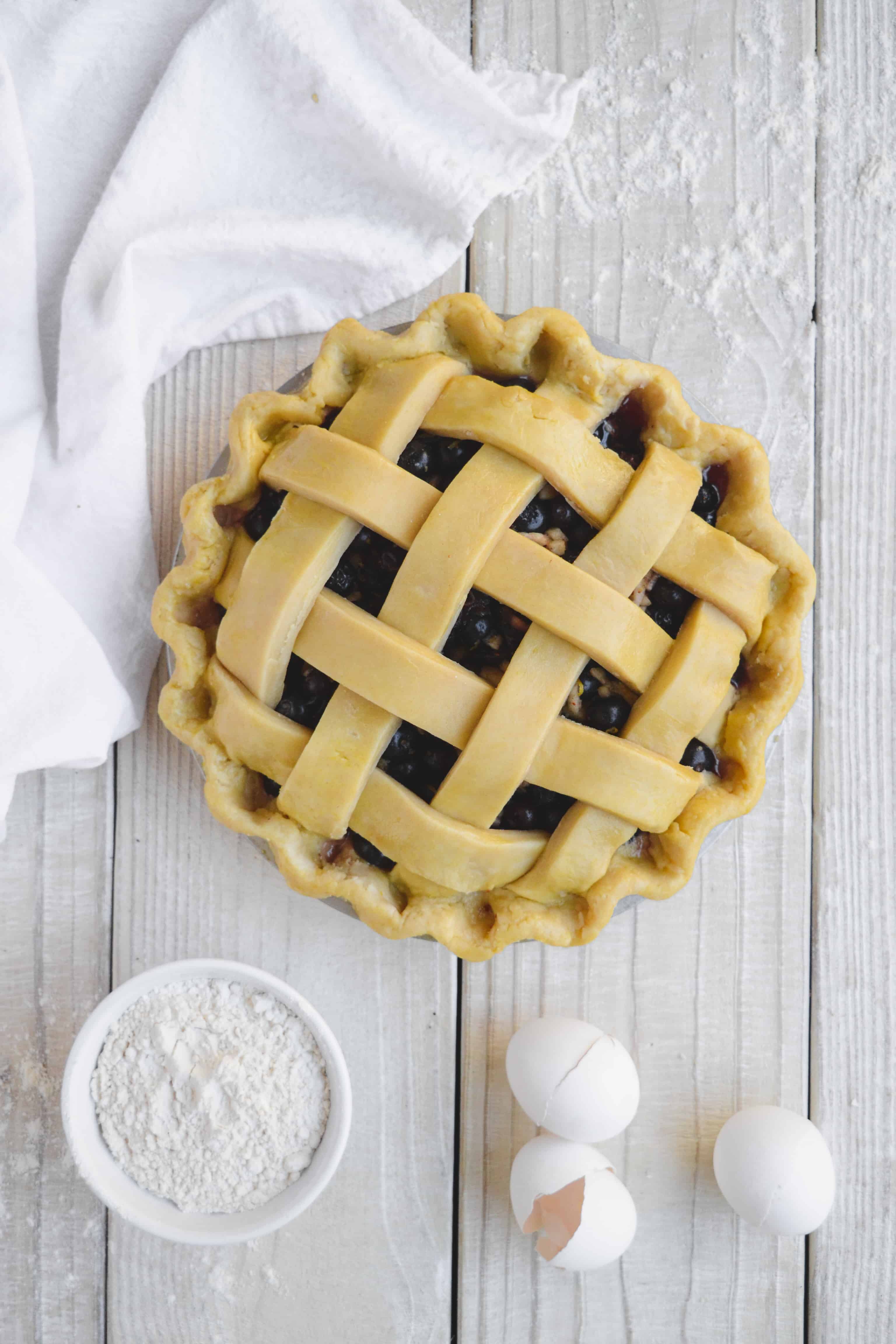 4. The Cut Out Design. Easy. For a 2 Crust Pie.
This is probably my favorite two crust design to do because it truly looks like a work of art. The design allows for so much creative freedom and wiggle room and each time I do it, it looks completely different. The best part is...it is probably the EASIEST out of all of them and yet each time I make it I always impress so many people! You can use cookie cutters of your choice and if you cant find the exact cookie cutter you want, I like to draw out my own design on cardboard, cut it out, trace it on my dough, and use that! So get creative! There is no right or wrong here. For this design below I started with my larger cut outs around the edge and slowly faded out in size and volume as I got toward the center of my pie. I also used flower and leaf cookie cutters. This works best for pies that need a top crust but the filling is level and not towering over (like my usual apple pies). Watch the video below to see how to make this design.