What is more comforting and loving than homemade Jam? Pretty much nothing, which is why I made the prefect seedless blackberry jam recipe. So I used to think homemade jam seemed so hard and long and probably required a lot of special equipment but the truth is, its not... IT IS SO SIMPLE and yet SO impressive! This seedless blackberry jam is so sweet, fruity with a citrusy kick. The smell of jam cooking on the stove screams spring and I can't wait.
So you know that episode of friends when Monica loses her job and dedicates her life to making jam instead? well during the beginning of COVID that was me.... and that was when I learned its actually WAY easier than I thought... and so worth it. One thing I discovered is that jam makes the prefect gift. Something about homemade Jam make people feel so loved and special. I chose to make Blackberry Jam today but you can simply replace the blackberries with any fruit you want to create whatever Jam you want!
HOMEMADE JAM VS STORE BOUGHT JAM
So once I started making my own jam I will never go back to store bought. Those store bought jams are no were near and fresh and fruity, and not to mention.. mine is not packed with high fructose corn syrup and food coloring.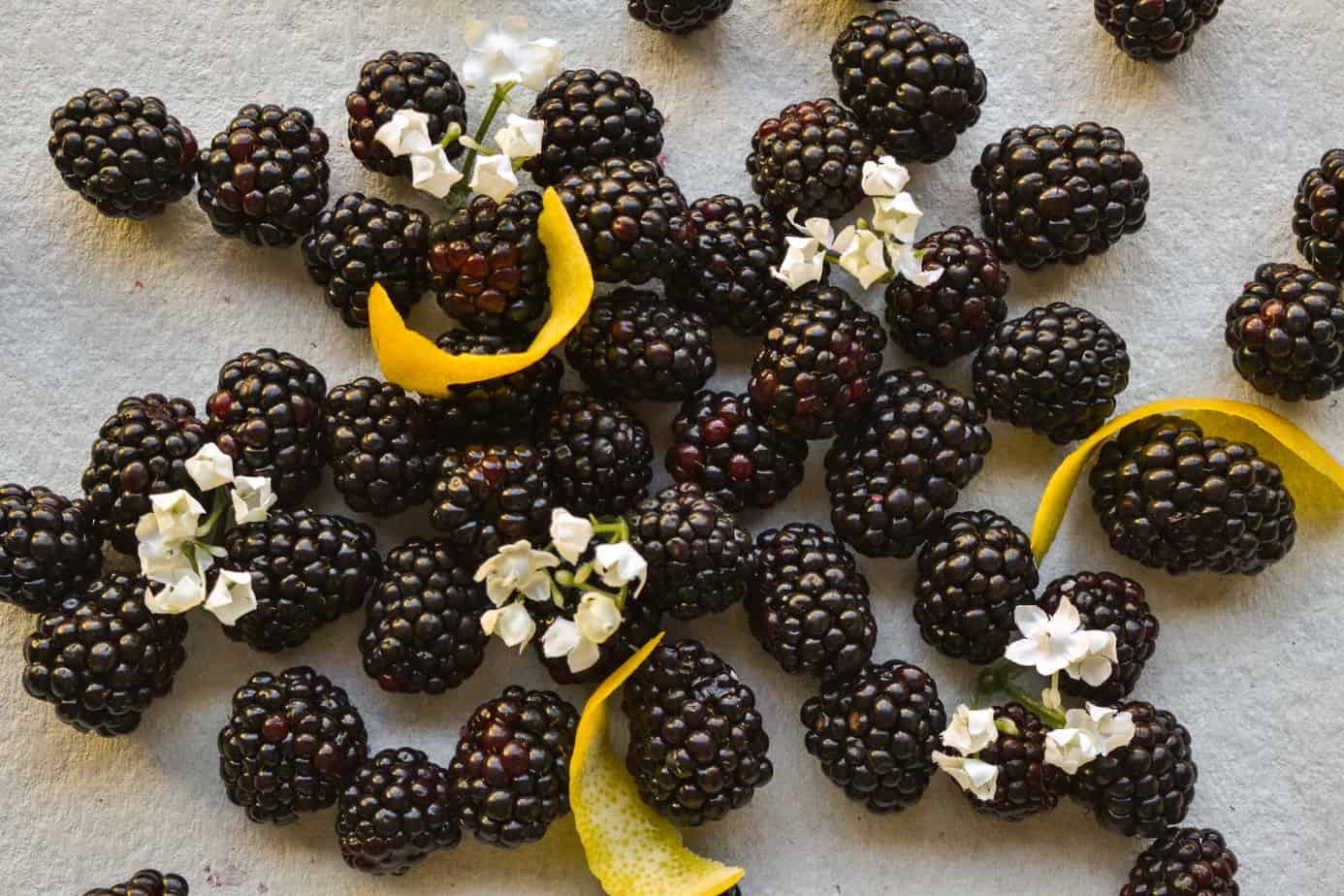 DIFFERENT USES FOR BLACKBERRY JAM
So this recipe makes a lot of jam which I love because I can store it for later use. Some of my favorite things to use it on are buttermilk biscuits in the morning, mixed it into some buttercream and piped onto cupcakes, a peanut butter and blackberry jam sandwich, and my current favorite is my Coconut Lemon Blackberry Loaf Cake.
HOW TO CAN AND STORE THE JAM
So canning your seedless blackberry jam is the process of putting your jam in glass mason jars and sealing them so they last longer and are preserved! To do so you need mason jars, these lids can be vacuumed sealed. To do this you start by placing jars in a large pot and cover with water, bring to a simmer and put the lids in a separate pot of hot water. Take jars out of the hot water and drain them. Liddle your still hot jam into your still hot jars. Screw on lid and place jars back into the water bringing the water to a boil for about 10 minutes. Take jars out and let them rest and cool. This Jam should last a year stored at room temperature.
Lastly, if you try out this homemade seedless blackberry jam recipe, be sure to leave a comment/rating on how they turned out. I love hearing from you guys and will try my best to reply to every comment! And don't forget to tag me on Instagram!
Homemade Seedless Blackberry Jam
Ingredients
5

cups

blackberries

2

cups

sugar

zest of 2 lemons

juice of 2 lemons
Instructions
In a medium sauce pan combine your blackberries, sugar, lemon zest and juice.

Mash your berries with a wooden spoon. Simmer on medium heat for 5 minutes.

Transfer your mixer to a blender or food processor. pulse or blend for a few seconds. I like to smooth it out but still keep the seeds.

Add mixture back to the stove, simmer on medium low heat for another 30 minutes while mixing.

Once done that is it! But if you do not like the seeds then you can strain it, but I prefer to leave them.

let cool completely (it will thicken) and store in the fridge.