Are you ready to learn how to soften hard cookies? Everyone loves soft cookies, and it's important to learn the best way to keep them that way!
If you find yourself having stale cookies over and over again, it's time to take charge to be sure that your next batch of cookies is amazing.
The good news is that it's not hard to do! Say goodbye to those tough cookies and get ready to love these common reasons on how to keep chewy cookies chewy!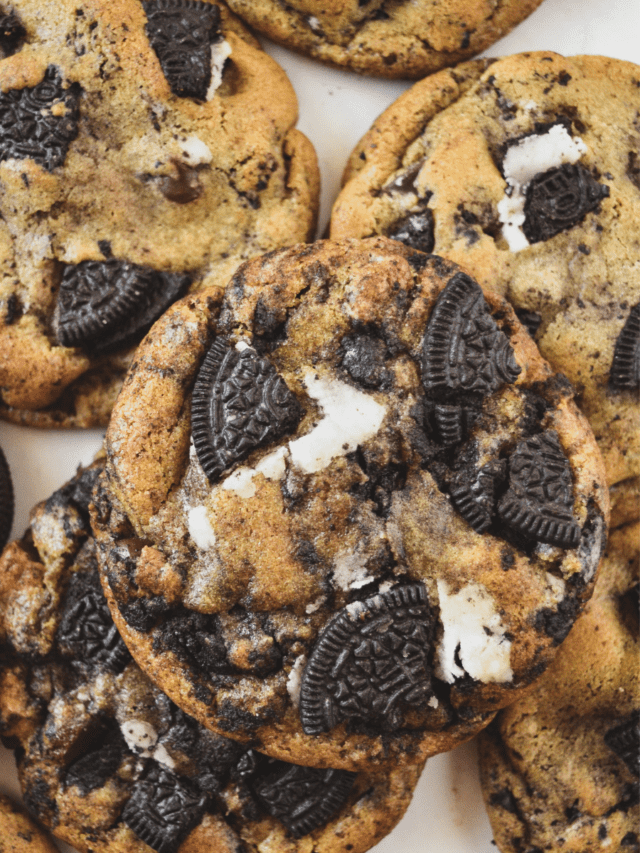 Why do cookies turn hard after baking?
Homemade cookies are only going to stay fresh and soft for a day or so after baking them.
This is because a fresh cookie is holding in moisture from the added ingredients, while a cookie that is being eaten the next day is a bit harder because some of the moisture has started to escape.
It's actually really common for dry cookies to happen in all types of cookie recipes, so knowing that in the first place can help to alleviate some of the worries.
However, the next step is to do what you can to have softer cookies last longer!
Expert Tips and Tricks
These are some of the best tips and the easiest way to make those crispy cookies soft!
The next time that you notice that the crisp cookies are a little TOO crisp, it's time to implement these tips to help add a little bit extra moisture back into your delicious cookie!
Add a slice of bread
It's true! When you're storing leftover cookies in an airtight container or plastic bag, add in a piece of bread.
I like to add a slice of white bread because that's what I have on hand - and I can promise you that adding a piece of fresh bread makes all the difference!
The trick works because the cookies are basically pulling any and all moisture out of the bread, keeping them soft and delicious.
Using plain white bread is such a simple trick that will give you a soft bite into your leftover cookie.
Pop them in the microwave
If you're wanting a quick way to get a soft and gooey cookie, use the microwave. Just a few seconds of time will make any of those hardened pieces soft quickly.
Plenty of people have done this trick, and it works like a charm.
Put them back in the oven
If you want to heat up the entire batch, grab a baking sheet and put the cookies on it in a single layer. Heat the oven to 350 degrees and then warm up the cookies for 4-5 minutes of time.
Just keep an eye on them during the baking time to be sure that they're not overheating or getting overcooked, but this is one of my favorite simple ways to reheat dry and crumbly cookies fast.
Wrap them up while they're still warm
Warm is the key here. Don't wrap cookies while they're still hot - but when they've cooled a little bit and warm to the touch, wrap them individually in plastic wrap or aluminum foil and store them in an airtight cookie jar.
This will seal in some excess moisture and will keep them softer for longer.
Be sure to store cookies the right way
Improper storage is going to be the biggest issue when it comes to stale or hard cookies. You need to be sure that you're using the best method for storage for good results.
A good food storage bag or sealed food storage container is key. (also, if you're going to freeze cookies for later, invest in good freezer bags!)
Final Thoughts
The next time that you're craving a leftover chocolate chip cookie, make it ooey and gooey using these simple tips!
Why settle for a dry and stale cookie when there is no reason for you to have to do so?
Craving fresh cookies?